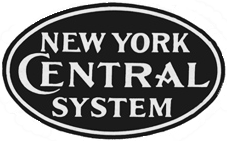 In 1907 the tracks down what is now Miller Ave. were torn up and the line moved north to just north of today's 3rd Ave where they are today, owned by the Norfolk Southern. (Footnote: Lake Shore and Michigan Southern Railway Company. n.d. Annual report. [1907]. Cleveland, Ohio page 11 shows an expenditure of $34,560.74 for a "Change of line" from Millers to Indiana Harbor. Annual reports for the LS&MS from 1870 to 1914 are online at the Canada Southern Railway website. Also at The Transportation History Collection:Railroads of the University of Michigan. )
The removal of the tracks in 1907 was not without controversy, or incident. The railroad condemned about 43 acres of land to relocate the tracks, offering the Lake Shore Sand company not as much money as it felt was due. The sand company took them to court and was awarded a verdict of $73,000. (Footnote: "Famous Lawsuit is Ended," The Times, May 18, 1908 )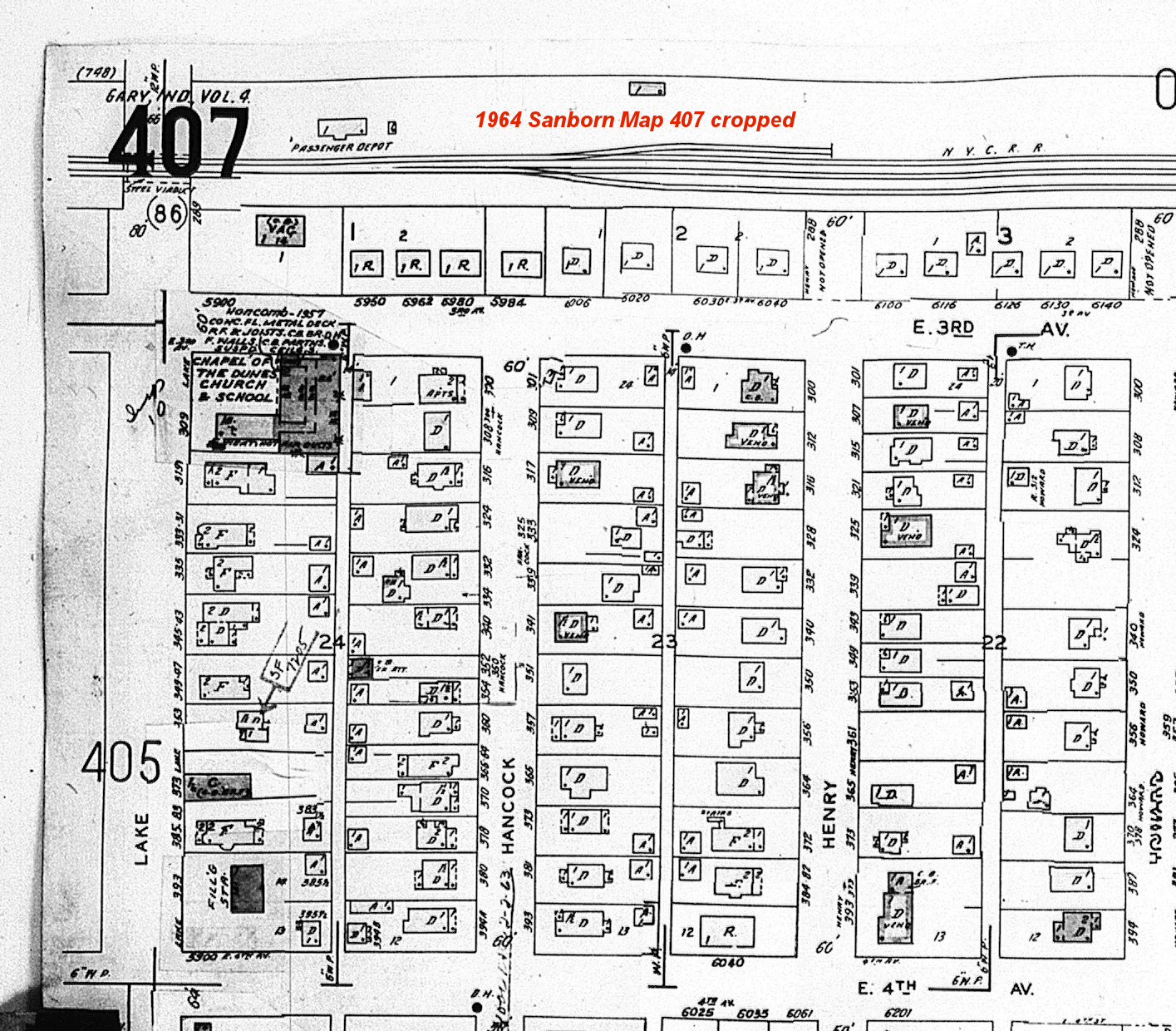 While the railroad built a freight and passenger station on Lake Street just north of 3rd street, a fire in its yard in Elkhart in January of 1908 gave the railroad the idea of re-establishing the yard in Miller. It was reported that they bought 376 acres to build a mammoth yard in Miller. (Footnote: "Town of Miller to Boom," The Weekly Republican (Plymouth, IN), January 30, 1908, page 8. Likely never more than a rumor. ) There was even talk of closing Lake Street. When the town voted in 1910 to improve Lake Street with sidewalks, the railroad filed a remonstrance to prevent the sidewalk across it's right-of-way. (Footnote: "Will Carry Matter Into Higher Courts," The Times, December 22, 1910, page 8 )
Things were not going well between the railroad and the people of Miller. A year earlier the railroad had reduced its number of stops from nine to five, and the folks were upset. (Footnote: "Miller Station Gets only Five Stops Hereafter; People Kicking," The Times, June 1, 1909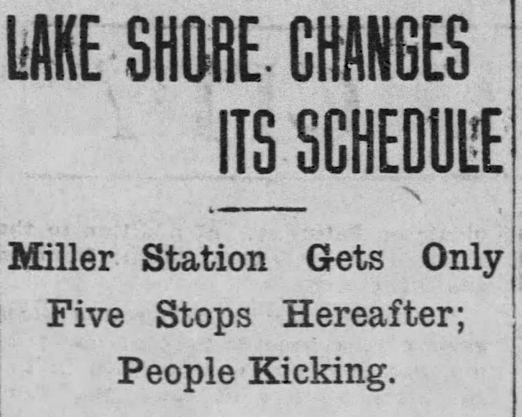 ) While the NYC station was closer to the beach, competition in ridership from Chicago had kicked in with the start of the Chicago South Shore and South Bend Railroad in 1908, and the B&O passenger station was also competition.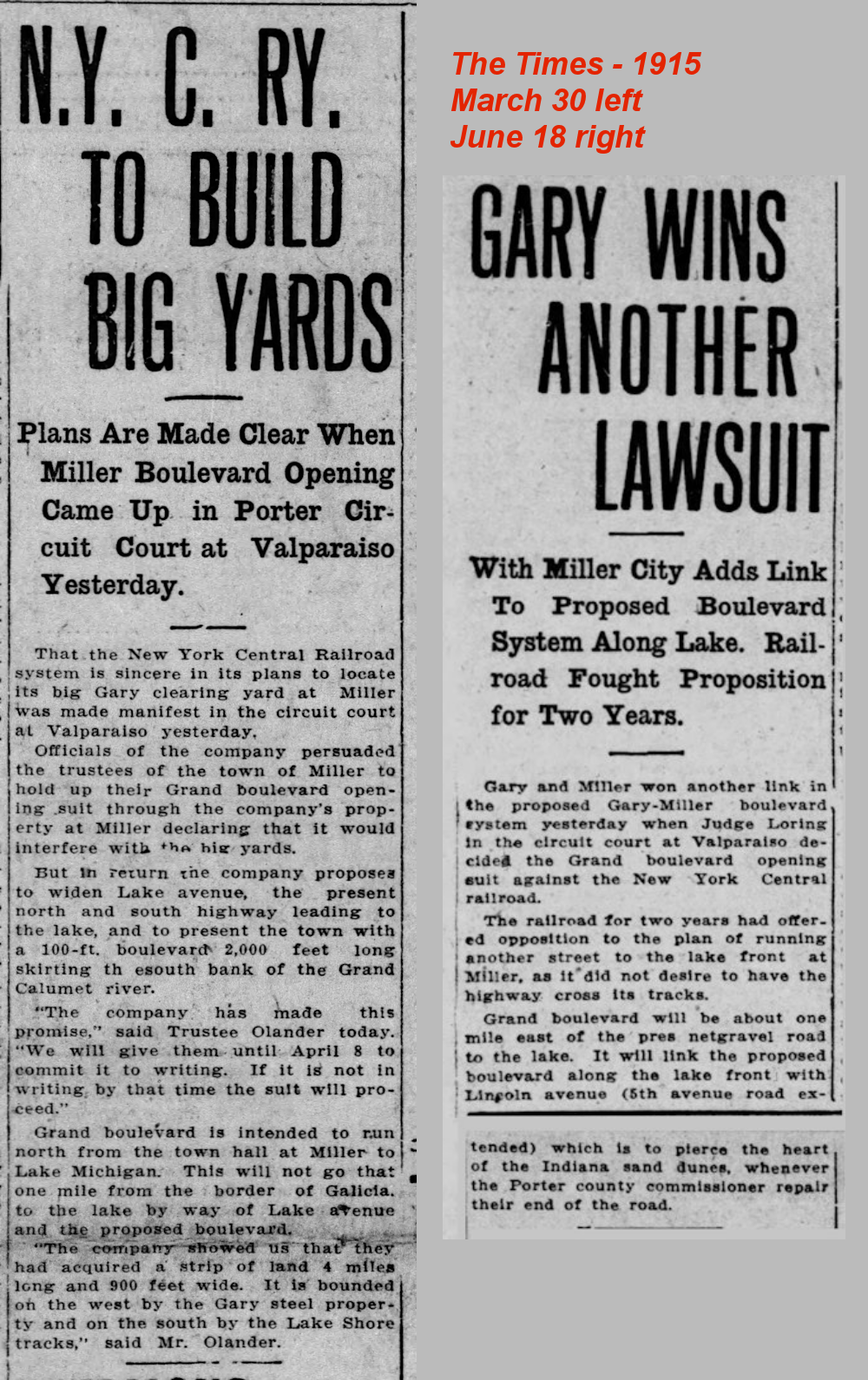 The railroad's desire to have a big yard in Miller didn't end in 1910. In 1915 it tried to stop the opening of Grand Boulevard because it would interfere with their proposed yard. They even offered to pave Lake Street and build a new road to the beach, but when they failed to put that in writing the town trustees went to court which ordered the town to go ahead with opening Grand Boulevard.
We probably have the Miller trustees and folks back in the 1910s to thank that quirky, beach-going Miller isn't one big railroad yard today.
The station at Lake and 3rd remained until the mid-1950s, but Lake Shore timetables of 1911 and 1914 show only two stops, both westbound. Successive timetables that I've found show no stops at all. See this page for timetables of the NYC, LS&MS, Michigan Central.
In 1918 the map of the New York Central Lines, comprised of 12 separate lines, claimed to operate 13,000 miles of railway in territory containing more than one-half the population of the United States. The New York Central continued to operate as such until its merger with the Penn Central in 1968.