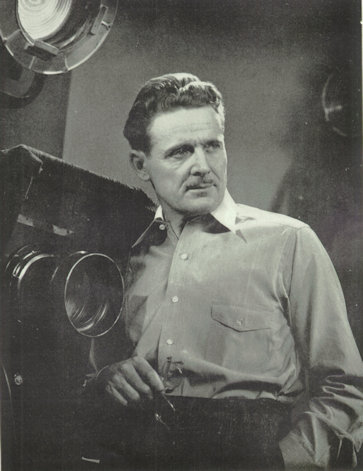 About the photographer:
Oscar W. Boedeker (1895-1993), known to most as "Bodie," was a commercial photographer who operated out of his studio in Hammond, becoming a Miller resident in the 1950s. All the photographs in this collection are stamped on the back "Bodie Photographer." There is a small collection of his photographs at the Calumet Archives, but historian Jane Ammeson has told me that his huge archive of glass plate negatives were thrown into the dumpster when his studio was raised.
He was born in Sheboygan, Wisconsin. Moving to Hammond as a young man, he set up as a commercial photographer before entering the Army Air Corps in 1918 as an aerial photographer and military map maker. Having built up a successful business in Hammond, he and his wife Kathryn built the big house that sits across the lagoon from the Pavilion in the mid-1950s, taking up permanent residence there in 1957. He lived there until he died at the age of 97 in 1993, his wife having died five years earlier. A old webpage, "Bodie", has some more information about him.
The Hammond Times did a nice obituary of him: Read.
About the photos:
Many Miller Beach residents have seen two or three of his photos in this collection but not known really what they were looking at. The fifty-two photos were first seen by me in the 1990s at the Calumet Regional Archives in an album labeled "NIPSCO." I photographed a few of them, and since then a few of them have been scanned, printed and displayed. The archivist, Steve McShane, had removed them from the album where they had been rubber cemented onto the pages (not good), numbered, and written a description on the back. After he graciously scanned them, I have cataloged them, given them file names using the number and description on the back. (That number and description is on the lower left of each slide.)
They give a wonderful view into what this beach community looked like in 1938, at least along two of the streets. I found, however, the photos on Forest Ave the most amazing. While about half of those in that show are just sand and trees, along with the locations they reveal what it took to put the street, now lined with houses, through from Grand Boulevard to Montgomery.
The slides use Google Earth screen captures, maps and some photos taken by me to locate where the picture was taken. Some of the houses along Oak Avenue still exist but I've been able to identify only one really, the tall gabled house on slide 4 (photo # 27) of the Oak Avenue show. If you should be able to identify others please contact me with photo number on which show and slide.
Tips: Using Google Slides the photo "shows" are rather large and may take some time to load depending on your internet connection. Use the navigation tools at the bottom, click on the slide to advance, or hit enter on your keyboard. Best on a monitor, use the full screen control at the bottom as well. And you can play them as a slide show as well as manual advance.