It has been written that Gay Mill burned down in 1930. It didn't. Archibald McKinlay maintained that Gay Mill had become a liability for Tom Johnson and "For all its fame, however, Gay Mill's future in the crash of 1929 looked anything but gay." (Footnote: McKinlay, Archibald, "Sid Rice's roots go deep," Hammond Times, Jan 27, 1985, page 39. ) While that's hard to refute, I would maintain that the opening of Madura's Danceland, a stone's throw from the popular Phil Smidt's restaurant in Hammond in October of 1929 probably did more to diminish Gay Mill attendance. That large, new, lavish ballroom capable of handling the big bands that would become popular in the 30s and 40s was closer to the market for dancers. Another huge rival for entertainment dollars came at that time as well: talking pictures.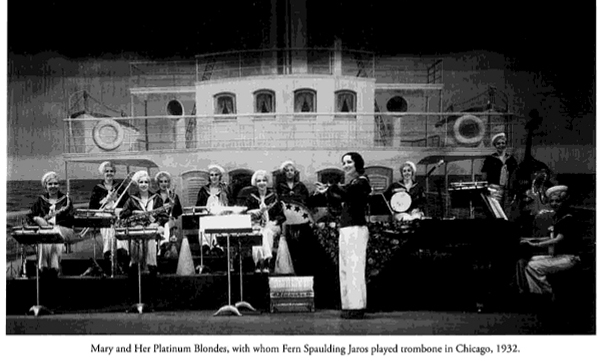 "Gay Mill Plans Opening" read the headline of a brief note in Hammond Times on April 8, 1931. On July 11th there were reportedly 2,000 dancers jammed into Gay Mill for the "first annual movie relief ball" sponsored by the Fraternal Order of Police to raise money for needy families in the city. (Footnote: "Gay Mill Plans Opening," Hammond Times, April 8, 1931, page 13: "Spring in Miller, Gary and the Calumet Region, means the annual reopening of that institution of terpischore, the Gay Mill amusement center at Miller, in existence for almost twelve years, giving joy and amusement to two generations of dance lovers. An enormous crowd is expected at the Gay Mill next Sunday and Saturday to justly celebrate the occasion…"
"Many Attend Gary Movie Ball," Hammond Times, July 13, 1931, page 11. )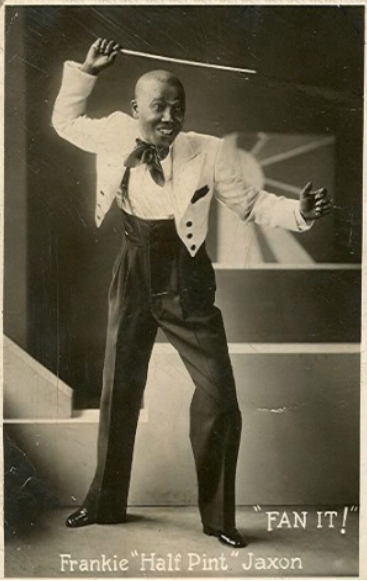 &nbsp &nbsp &nbsp In the summer of 1931 the Johnsons leased Gay Mill to Alex Ganovich and Sidney Rice for $7,500. They were sued by the Johnson's for violating the terms of the lease, lost, and the management was back in the hands of the Johnsons. (Footnote: "Norton Rules Clause Voids Garden Lease," Hammond Times, October 31, 1931, page 1. ) They tried to compete. "It will not be the fault of Thomas J. Johnson, the well known owner of Gay Mill Gardens, if the popular recreation center at Miller does not record the gayest season of winter months in the history of the amusement place, according to present plans" read the note in Hammond Times in late August.
(Footnote: "Gay Mill Looks For Gay Season," Hammond Times, Aug 27, 1931, page 11. ) &nbsp &nbsp &nbsp There are scattered reports in the papers of dances being held at Gay Mill in 1932; there were benefits, one for the Fraternal Order of Police, one for Municipal League, and then a "Repeal Dance" in June which featured the short-lived all girl orchestra of "Mary and Her Platinum Blondes," followed the next weekend by Half-Pint Jaxon, the 5'2" widely popular entertainer. (Footnote: "Gay Mill Will Hold Repeal Dance Saturday," Gary Post-Tribune, June 10, 1932, page 11. Frankie "Half-Pint" Jaxon has his own Wikipedia article and there are several YouTube videos that feature his recordings. )
On July 15, 1933 the Valparaiso Vidette-Messenger reported Gay Mill would reopen under new management with Joe Morris the general manager and Ted Nering and his eleven piece orchestra playing dance music. One can only speculate that after the summer of 1933 Gay Mill was abandoned; in August of 1934 it was burgled, a suspect caught in September who was charged with sacking "…the place of all furniture, equipment and lighting apparatus." (Footnote: "Sheriff Nabs Man Wanted for Robbery," Hammond Times, September 11, 1934, page 7. ) The 1935 City Directory lists 540 N. Lake Street as "vacant" and on October 16th, by order of the State fire marshal in a petition in the Gary superior court, the building was ordered to be dismantled within 30 days or there would be severe fines to the holding company, a trustee of the Johnsons. (Footnote: "Gay-Mill, Miller Dance Hall Must Be Razed, Is Order," Gary Post-Tribune, October 15, page 4. The article falsely states that "The dance hall has not been in use since 1930." )
&nbsp &nbsp &nbsp So ended an era. Thomas J. Johnson, Sr. out-lived his wife Frances by nine years, dying in 1958. Frances, who had a vibrant and entertaining career in show business, died in 1949 noted only in a short seven line death notice in the Chicago Tribune. She will be the subject of companion web page. Their son, Thomas Junior would become an assistant Chicago city attorney while daughter Frances, after a brief period in radio and theater, pursued a career in retailing, dying in California in 1996.