Original south bridge
Two bridges, off the north and south ends of the island, were likely built when Marquette Park was built in 1921-1922. The picture above, which shows no bridge, was likely taken about 1920. The aerial photo below, taken before the statue was installed in 1932, shows two bridges. Only two pictures of the south bridge exist to this writer, one in the Post-Tribune 1956 Jubilee edition, and that is not very clear having been captured off the microfilm. Another photo which shows a bit of detail has surfaced from Bud Jacknow's collection of photos. Taken about 1944 or 1945, it shows the railing and arch. The bridge had collapsed by 1956 as the Post-Tribune photos show.
The second south bridge
Having collapsed by 1956, the island was evidently bridgeless for a number of years until Frank and Grace Stonehill, the owners of Ishi Yama Apartments on Lake Street donated the lumber for members of the Marine Reserves to build a replacement in 1965. Company A of the 6th Engineer Battalion, operating out of the Naval Reserve building, erected what has been described as rather flimsy, home-made structure of an ornamental Japanese style. The handrail was bent 2x4s and was erected as a War Memorial. (Footnote: Greg Jenkins recollections and photo caption Vidette-Messenger (Valparaiso, IN) June 3, 1966; 'Stonehill' ornamental bridge picture courtesy George Rogge; Stonehill's contribution of lumber per email from George Rogge, March 3, 2020. )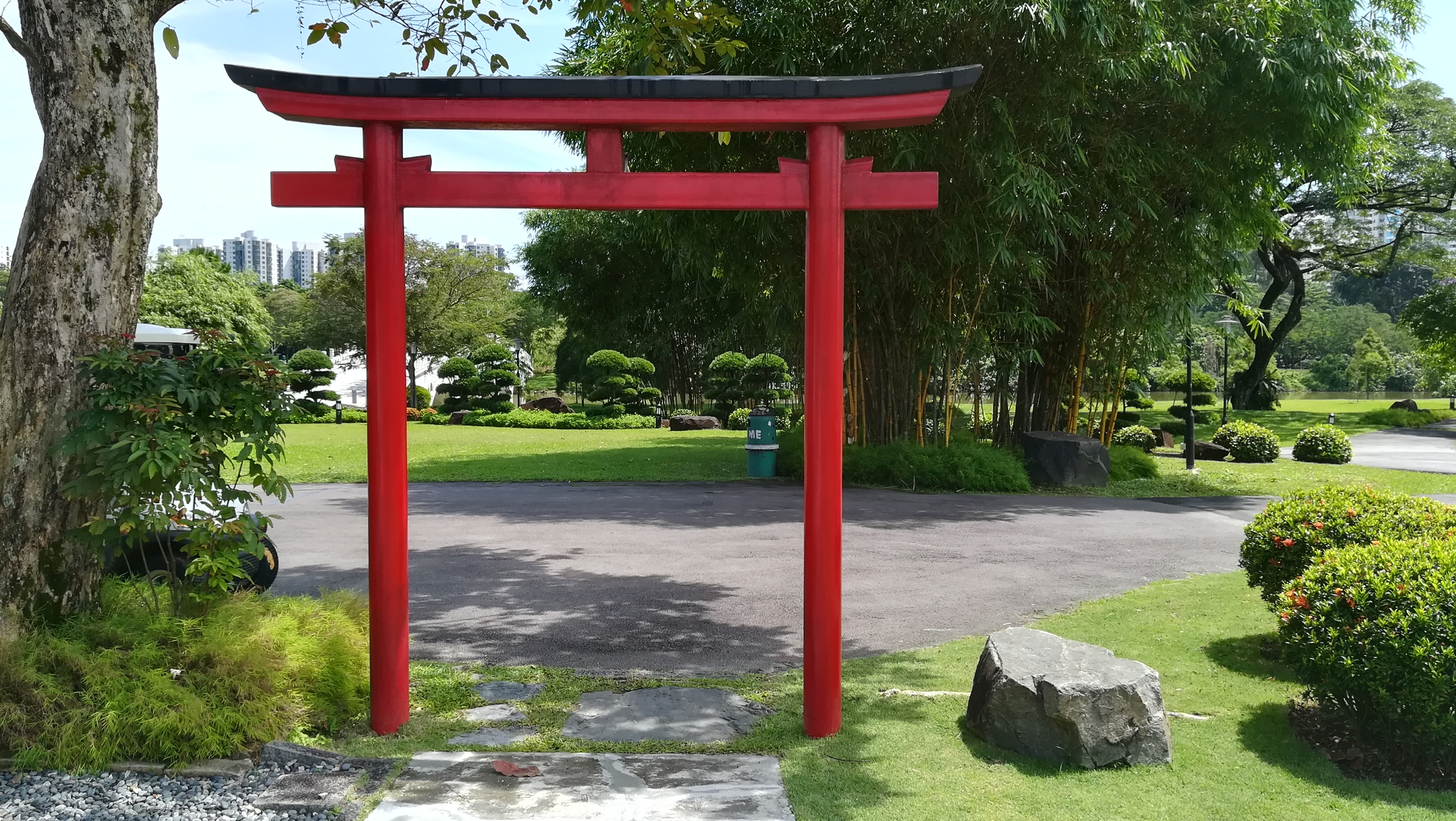 Designed by Marine Captain Charles Ramsay it featured two fifteen-foot-tall "Toril" ornaments to pass under. (Footnote: "Japanese bridge to be replaced." Citizen Section, Gary Post-Tribune, Dec. 12, 1985. ) Luckily, we have several pictures of the that bridge which had collapsed by 1985.