George W. Maher & Son in Miller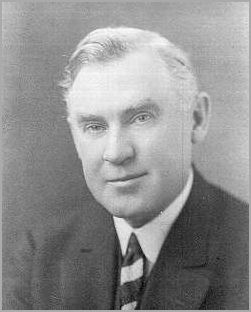 There is much about the well-known Praire School architect online these days. This page will simply list the two projects of his that are well-known buildings in Miller, a short biography, and links to more information. George W. Maher and his son Philip contributed a number of buildings in Gary, including City Hall which was designed by Philip. Below are a few relevant links for further information about George W. Maher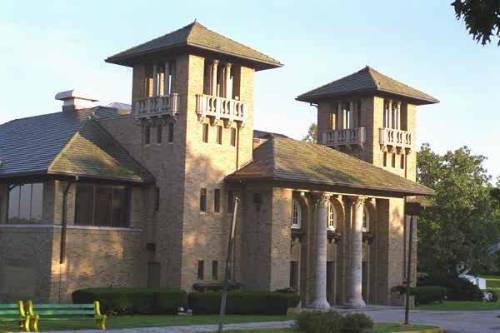 Marquette Park Pavilion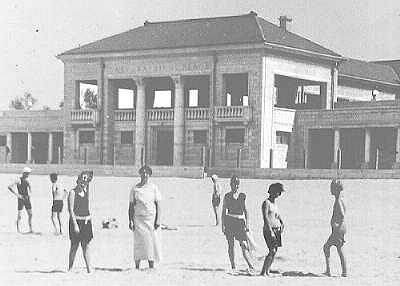 Gary Bath House
George Washington Maher was born on Christmas day of 1864 in West Virginia and moved as a small boy to New Albany, Indiana where he attended the public elementary school. At the age of 13 he began working as an apprentice in the Chicago architectural firm of Bauer and Hill. He began his own practice in Chicago in 1888.
By the time of his death in 1926 he had designed over 270 projects, mostly houses, but many public buildings as well. He designed 6 buildings in Gary, and his son Phillip designed the City Hall, still a landmark of Gary for anyone travelling the In diana Toll Road through Gary.
Maher had a long association with Kenilworth, Illinois on the north shore of Chicago. His own home, built in Kenilworth in 1893 was one of about 40 homes he designed in Kenilworth, where he also designed the fountain entrance to the village as well as a number of other public embellishments for the village.
---
Any one interested in Gary Architecture should not fail to check out Christopher Meyers website on the subject. Chris was the Preservation Specialist for the City of Gary and has written his masters thesis on the subject of Gary Architecture. His site includes Maher and Son and their influence as well as a number of other architects of Gary buildings.
For a complete look at George Maher, visit Chris's Website:
Gary, America's Magical Industrial City - From Sand Dunes to Urban Decay
---
Links to more information about George Maher
---
A list of his Gary Projects:
Pictures and more on the Bathhouse, the Park and the Pavilion are on the Parks Page